OppFi is a leading financial technology platform that powers banks to offer accessible products and a top-rated experience to everyday consumers. Through our unwavering commitment to customer service, OppFi helps consumers who are turned away by traditional providers.
OppLoans, powered by OppFi's platform, facilitates through its bank partners further expanding credit access to everyday consumers who are locked out of traditional options.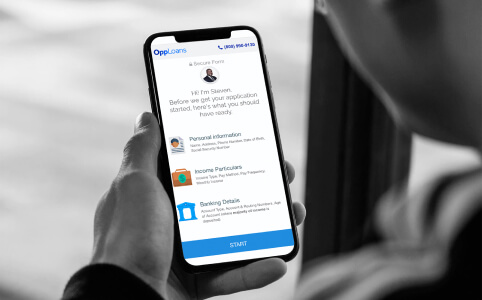 Payroll-linked credit offered at prime pricing to non-prime consumer through OppFi's Bank Partners. SalaryTap-supported organizations help their employees access credit now via payroll deduction with no additional fees.
More than just a same-day access credit card, the OppFi Card will offer a modern app and transparent US-based support that will help you on your path.
Issued by First Electronic Bank, member FDIC